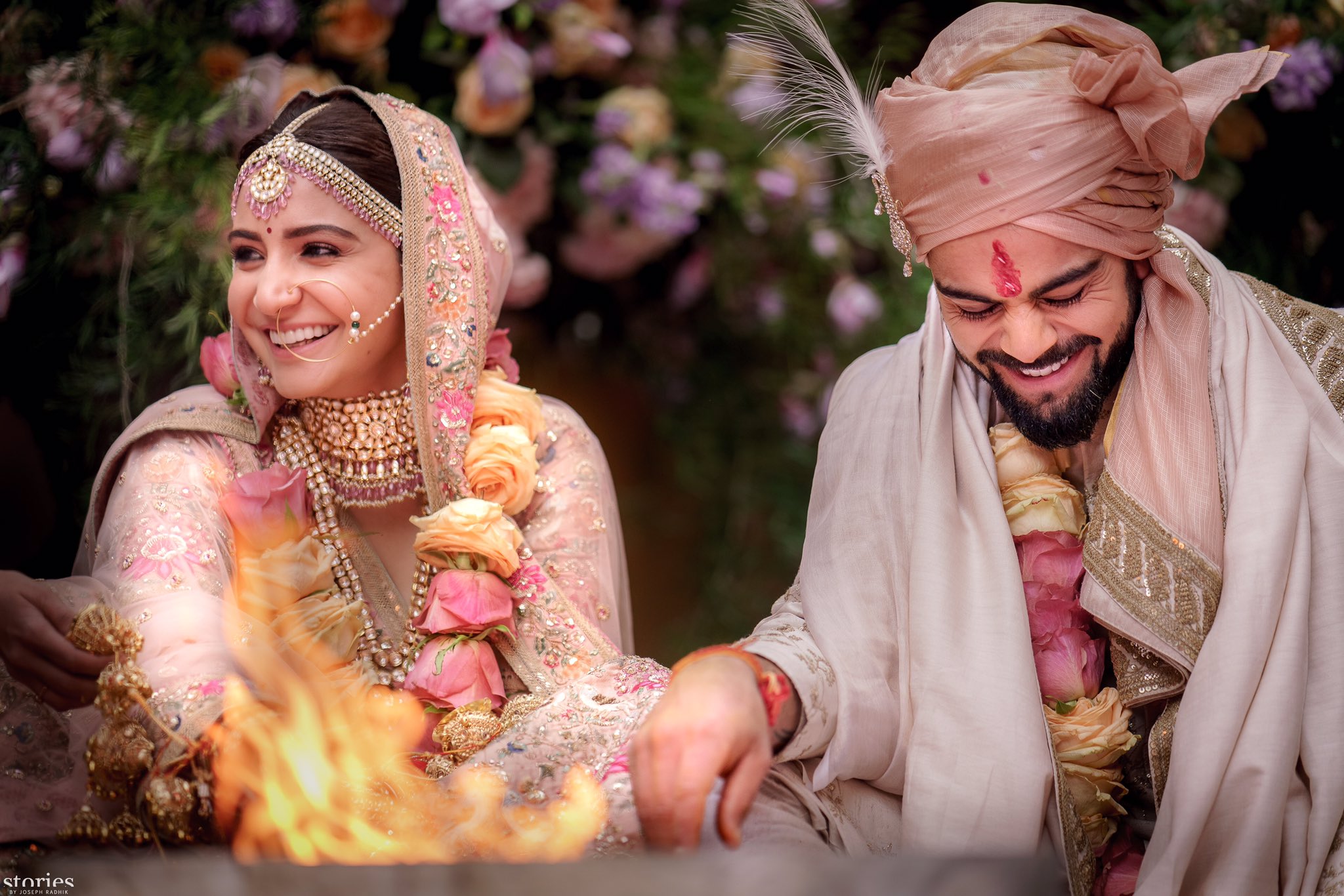 After so many speculations and reports of them getting married, the cute couple 'Virushka' - Virat Kohli and Anushka Sharma have finally taken the vows to be together forever.
The marriage was a hush-hush event and took place in Tuscany, Italy. Only family and very close friends were present for the ceremony. Security was also high and entry was strictly on an invitation basis.
They are going to throw a grand reception on their return as per the reports. Friends, celebrities, cricketers and politicians are all expected to attend.
The two released the news on Twitter and made it official for the world.
"Today we have promised each other to be bound in love for ever. We are truly blessed to share the news with you.This beautiful day will be made more special with the love and support of our family of fans & well wishers. Thank you for being such an important part of our journey.
"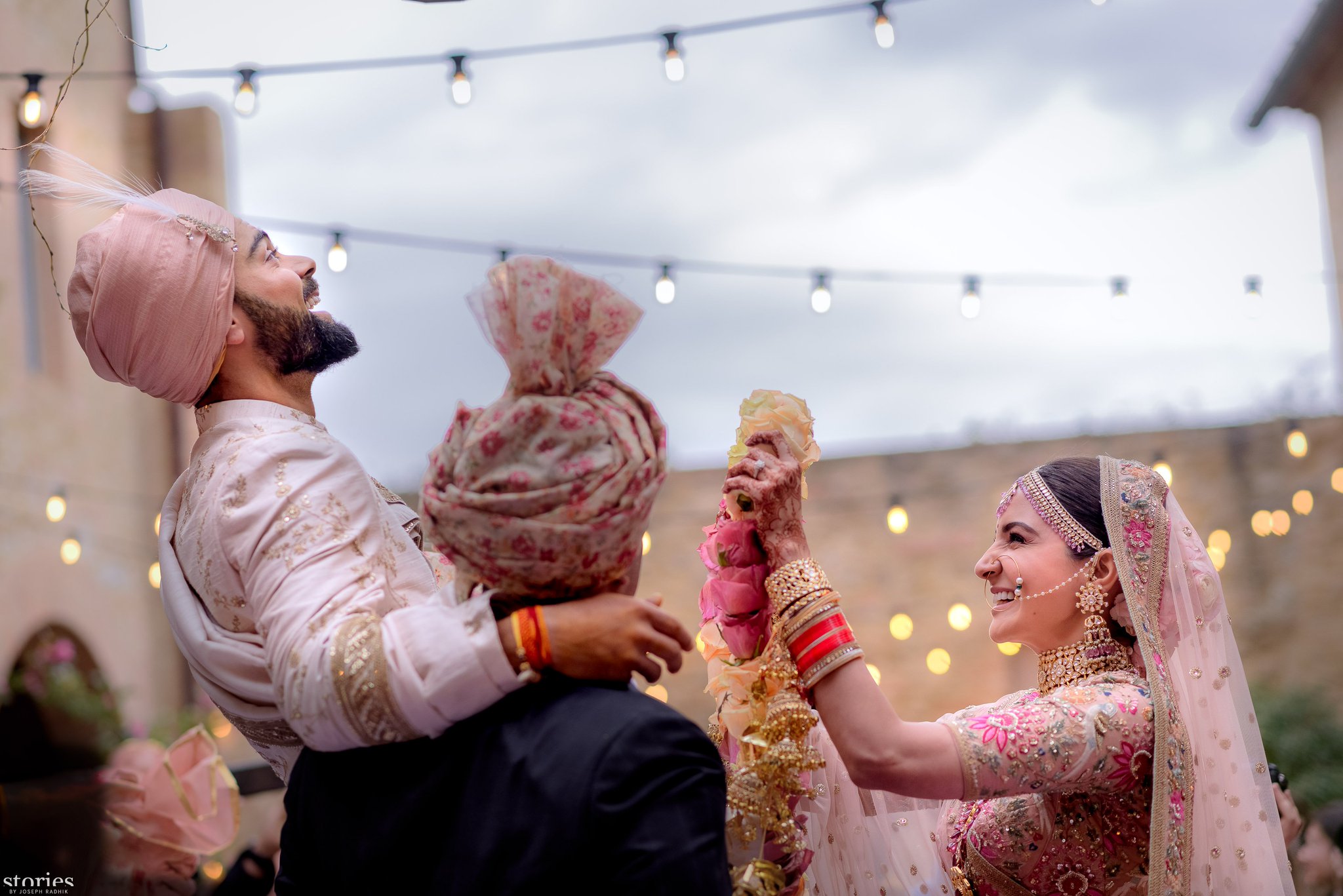 Virat Kohli had requested the Board of Control for Cricket in India (BCCI) for a break from international cricket and was given rest from the upcoming limited overs series against Sri Lanka which will be played in India. He will also not feature in the ODI and T20I series which began on 10th December and will finish on 23rd December against Sri Lanka.
Anushka was seen at the Mumbai airport on Friday and there were rumours that she was flying to Italy for the wedding but her spokesperson denied it. Her family and guru were also seen which raised the doubt about the wedding in Italy.